Panama Is Committed To Service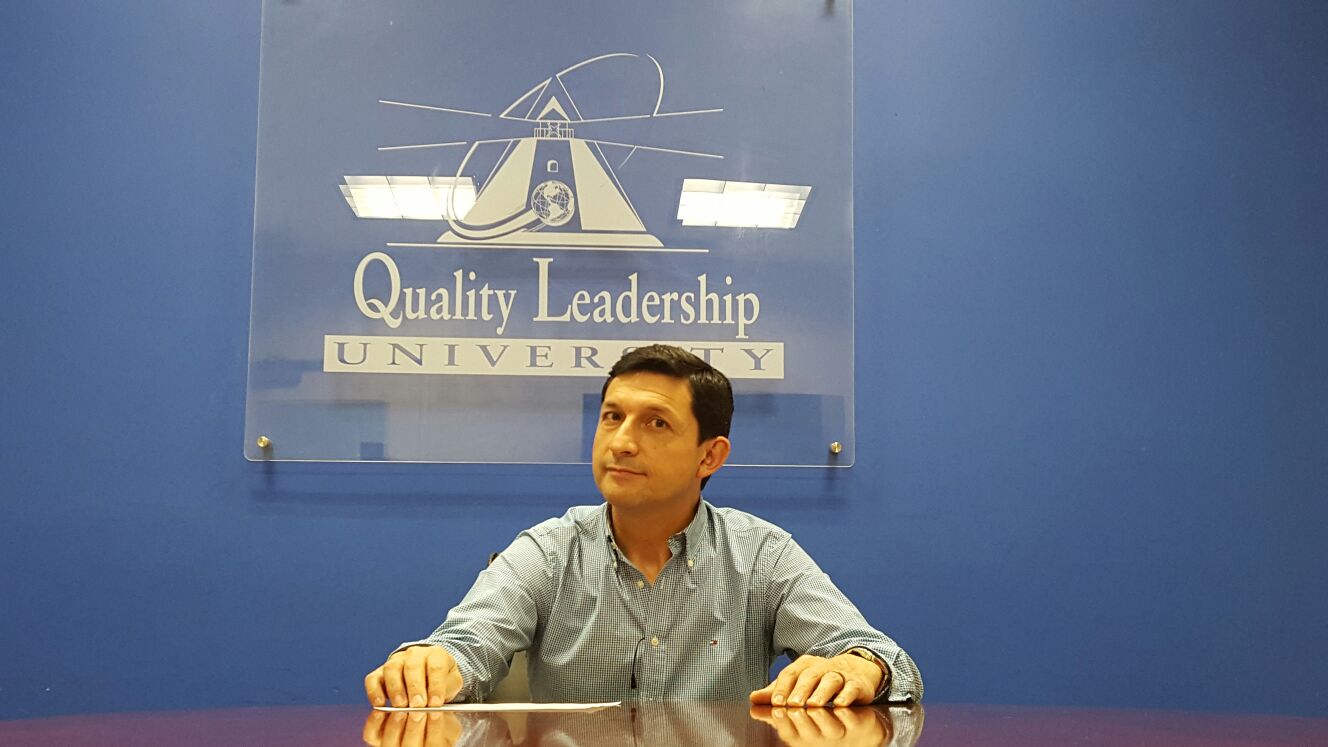 Privileged and strategic geographical position. Inter-oceanic bridge. Great biodiversity in the Eastern Pacific. Home to more than 100 multinational companies. Cradle of natural treasures facing both Oceans. Cultural diversity. The twenty-first century Panama has all the resources-human, natural and economic- to continue to lead the development of the region. Following this growth, marketing services serves as a pillar for tourism and logistics sector, these being the main drivers of the Panamanian economy. In fact, according to the Comptroller General of the Republic of Panama,  surplus in the services industry accounts for 76% of GDP. Considering this, service, is emerging as the greatest opportunity and the biggest challenge of the new millennium of Panama.
One might ask, then, what are we doing well and how could we improve? In a recent interview, Prof. Eduardo Torres – Marketing Services Specialist and Director of Administration at the University of Chile – shared his expertise on the culture of service in Panama and what factors we must consider improving to achieve a better service at the national and international level. As a role model, Prof. Torres highlights the work of COPA Airlines in regard to the implementation of successful marketing strategy of services. Through the generation of key actions, COPA has gained greater acceptance, satisfaction and quality of service in their regular customers. This service not only reflected in customer service (ex. booking and purchasing flights, check-in, etc.), but also in all internal processes focused on the welfare of its staff (ex. projection and employment growth within the company, improvements in plans and benefits, etc.). As Prof Torres says, it is imperative that the provision of services is comprehensive, since employees who face customers daily will look forward to providing excellent service since they will benefit and be awarded by the company.
While it is true that COPA is only one of several Panamanian companies that are making a difference in their level of service, it is noteworthy that there is still room to better position Panama as an international brand. In a recent article published in La Prensa, Raul Moreira (former President of the Association of Economists of Panama) argues that «when Free Trade Agreements are negotiated, everyone wants to negotiate with Panama regarding manufacturing, but nobody wants to negotiate in regards to service [1].» Emphasizing Moreira's words, how do we move the dynamism of the service culture to other sectors of the Panamanian economy? In the present time, Prof. Eduardo Torres proposes two alternatives. Firstly, it should be noted that the country is already experiencing significant changes as a result of the influx of immigration. Whether for political or economic reasons, immigrants value work and aim to gain a foothold in Panama, primarily through service and customer care. Consequently, Prof. Torres explains that this will lead to Panamanians – who want to hold the same position – also providing a better service. This migration has served as an injection into the economy since all we wish for a better quality service.
As a second alternative, and more importantly, Prof. Torres proposes the implementation of a tourism campaign at the government level, which would cover schools, public spaces and a variety of social organizations. It would be wise to create and support a campaign where – through the media – it instills the value of good service for people. After all, the theme of service is a cultural issue and, therefore, is a value that can be instilled from an early age. Therefore, we can all contribute to the growth of tourism in Panama and this can only be guaranteed through a comprehensive and good service. That is, not only through the physical elements of a hotel or a tourist attraction, but as a direct result of the quality service that citizens can provide during the day. These simple interactions among a citizen and, for example, a lost tourist who seeks help- exponentially influences the success or failure of tourism in a country. As emphasized by Prof. Torres, the latter point is critical because most people plan one (1) vacation trip per year and, in an international market saturated with offers, it is highly unlikely that the tourist chooses to invest time and money in a country that does not provide first class service. Considering the range of tourist attractions and economic growth that characterize Panama, only the lack of good service can make a difference at the regional level.
—————————–
Eduardo Torres, a professor and expert in Marketing and Services and Director of Administration at the University of Chile. Prof. Torres teaches the Master's of Marketing offered in Panama following the double degree agreement between the University of Chile and Quality Leadership University (QLU). For more information on Prof. Torres and programs of the University of Chile in Panama visit: https://qlu.ac.pa//chile/
[1] La Prensa. Web Version: http://impresa.prensa.com/economia/Panama-destaca-exportando-servicios_0_3994850584.html#sthash.MsfQpYqL.dpuf
https://qlu.ac.pa/wp-content/uploads/2015/10/Eduardo-Torres-MKT-de-Servicios-Entrevista-25-SPT.jpg
747
1328
admin
https://qlu.ac.pa/wp-content/uploads/2021/12/Todos-los-logos-fondoblanco-scaled.jpg
admin
2015-11-02 18:18:33
2015-11-02 18:18:33
Panama Is Committed To Service